1. Bring A Buddy
Bring a friend with you to practice. Having someone you know with you can help alleviate any worry or nervousness you may be feeling. Having a friend to hold you accountable in your training can also help.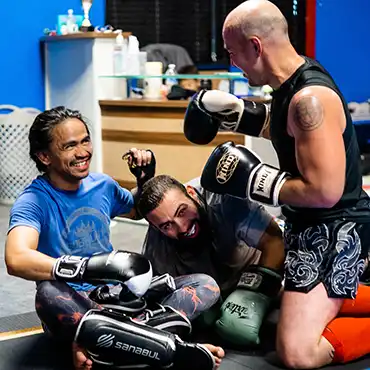 2. Know What To Expect
Watch videos on what to expect. Many martial arts schools have videos on their website or social media pages that show what a class looks like. This can help you get a feel for what to expect before you even walk through the door. Check out our Muay Thai class content below.
3. We Were All New Once
Remember that every single person at the gym started where you did. Nobody was born with a black belt or a world champion in Muay Thai, and everyone had to start somewhere. Accept the learning process and don't be too hard on yourself if you have difficulty at first.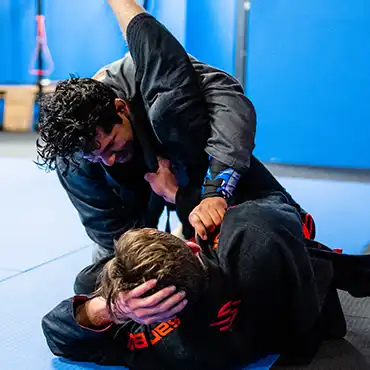 It is critical to set goals once you begin attending class on a regular basis. It's easy to become absorbed in what other members are doing, particularly if they have more expertise. However, it is critical to focus on yourself and set reasonable goals. Perhaps your goal is to get through warm-ups more effectively, or to perfect one aspect of a combination or technique. Whatever it is, don't compare yourself to others and instead concentrate on your own improvement.

So, don't let the fear of the unknown or the notion that you need to "get in shape" before trying something new keep you from trying something new. Take the initial step and come in; you might be surprised at what you're capable of.